EFT
About EFT – Emotional Freedom Technique
EFT is an emotional release therapy using the meridian system, to work with emotional psychological and physical issues. Gentle tapping on various points effectively helps to release the blocked energy.
EFT can produce lasting results from fears, phobias and emotional triggers by unlocking the deeper emotional pattern in your energy system that holds the symptom in place. Once the emotional charge has been released or dissipated from the original experience, the current symptoms can fade or disappear. As powerful as the technique is, it can only facilitate transformation at a rate that is right for you. I use EFT, if appropriate, in a Body Memory session.
Practitioner: Gillian Steer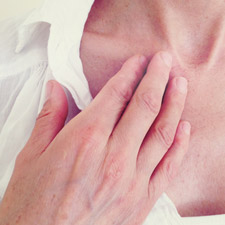 ---
Testimonials
'Gillian is the best practitioner I have ever met in the field of body/mind healing. With a grounded, connected, confident and intuitive approach she has helped me to identify and release old traumas and negative patterns. Step by step she has guided me through the process of peeling off accumulated layers of wounds, shame, guilt, fear to reach the core of my being. With her healing hands, warm heart and wise guidance, I've been able to release pain and tension, both physically and emotionally. Thank you Gillian!'
Marie
'Gillian is an intuitive and expert healer. She gently challenges you to heal and grow at a deep cellular level. She gives strong support to help you release unforgiving patterns, thoughts, feelings and energies. Using a combination of EFT and intuitive body work, Gill guided me through my darkest hours into the light of peace and joy. I am now able to feel a sense of freedom that only comes from true transformation. I cannot recommend Gill highly enough, I have a deep respect and affection for this wise and compassionate woman who without doubt supported me to heal and grow.'
A very grateful Lady!
'Incredibly after two hours of EFT with Gill my anxiety over my stuttering disappeared. I now have a new found confidence and ease of communication, two hours has simply changed my life!'
Robert
---
Bookings
Book a session