Reflexology
Reflexology
Reflexology works with the hands and feet corresponding to different glands, organs, and parts of the body. Helping to increase blood flow, unblock nerve impulses and enhance the body's healing system.
Reflexology is based on the belief that each part of the body is interconnected through the nervous system to the hands and feet. Stimulating specific reflex points in the feet can bring needed nutrients to poorly functioning areas of the body. This can help restore balance throughout the body, and improve your physical, emotional and mental wellbeing. I have helped many people with sleep condition, digestion issues, hay fever, headaches and much more.
Practitioner: Shona Steer Khan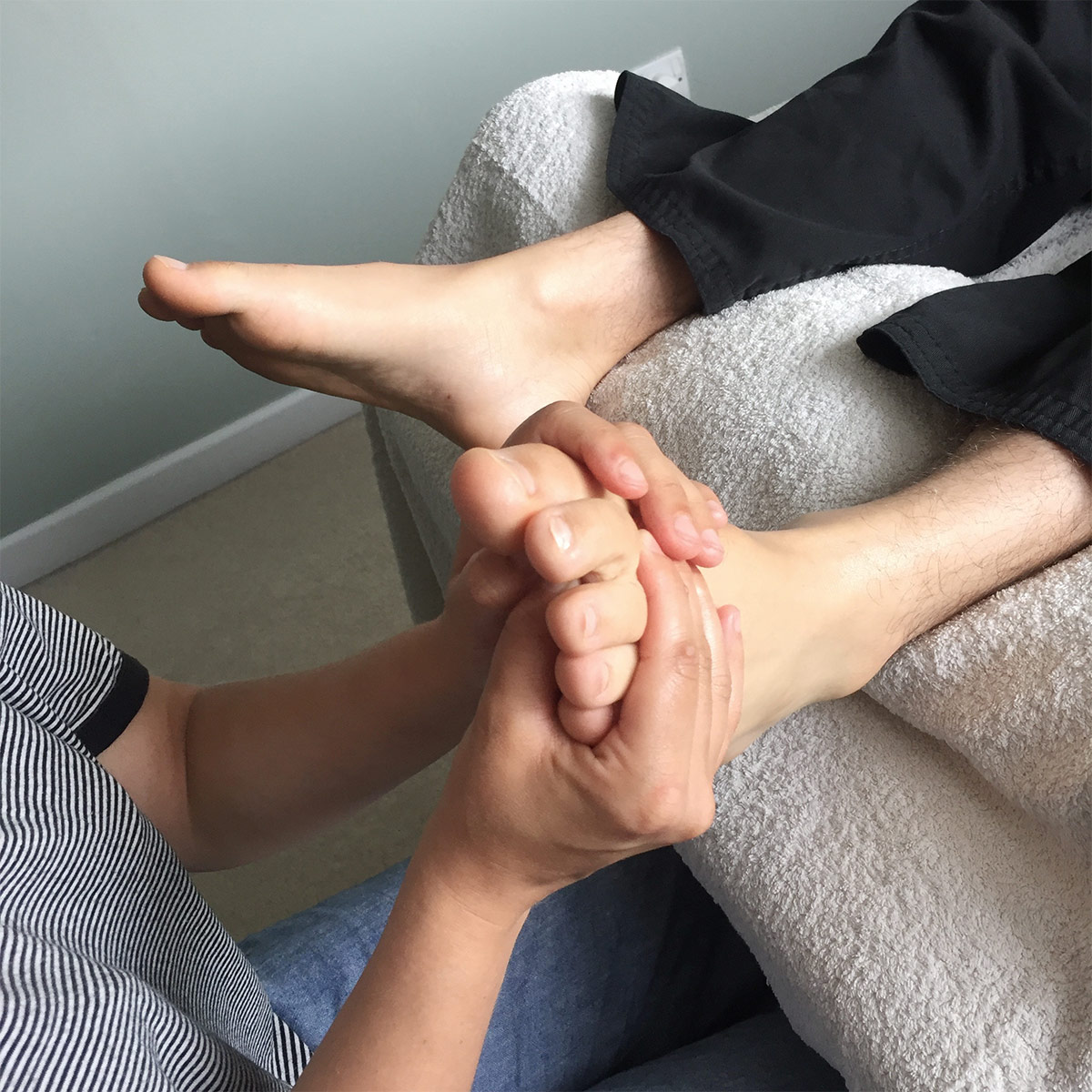 ---
Testimonials
"Shona was very thorough in going through my medical history and talking over the potential benefits of the treatment. The treatment itself was wonderful. Shona was very attentive in making sure the massage was comfortable, and I left feeling relaxed and rejuvenated. I would recommend anyone seeking reflexology treatment to visit this lovely woman."
Naomi
---
"I have Crohn's disease and after 3 weeks of seeing Shona my discomfort had eased. I started to sleep better and noticed that for a few nights after each treatment my sleep was very deep. Shona has very healing hands and I enjoyed the sessions."
Kamay
---
---
Bookings
OFFER! First five treatments for new clients for £20 each.
No additional cost for first time consultation. Please arrive 15 mins earlier for first treatment.
Price: £30 for 45 mins, £55 for 1,5 hours
Students: £20 for 45 mins, £45 for 1,5 hours
Book a session: Call or text Shona on 07392 188530